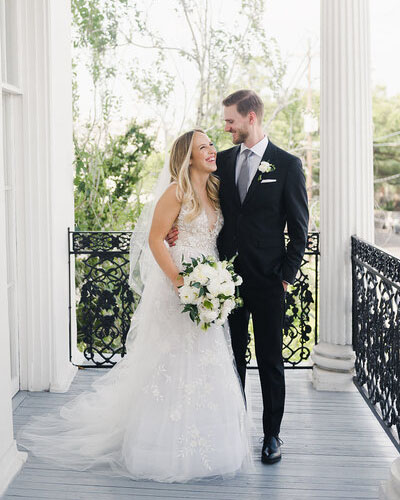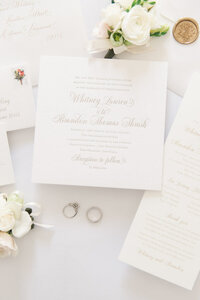 EVERYTHING YOU NEED 
TO KNOW ABOUT WORKING TOGETHER ON YOUR WEDDING DAY
After photographing more than 150 weddings over the past few years, we've really come to value the unexpected, intimate moments that take place on a wedding day. 
The hug your mom gives you before you leave your dressing room. The tear that falls down his cheek when he sees you walking down the aisle. The way the two of you lean your heads together during the toasts. 
This day is about more than the flowers and the shoes you chose. It's about celebrating the start of a new family. It's an honor to play a part in such a significant day and I hope you'll choose us to be a part of yours! 
"As if her work weren't amazing enough, she's the absolute kindest!"
SAFE, ROMANTIC + CDC GUIDELINE ADHERENT
2020 may have put a lot of things on hold, but the start of your marriage shouldn't be one of them. We're proud to offer intimate wedding day coverage to ensure that this next step in your lives is captured in a way that can be remembered for generations. 
Our team is very careful to follow all COVID-19 CDC guidelines to ensure safe coverage for everyone celebrating your day. Intimate wedding day coverage is available on it's own or alongside full wedding day coverage. Inquire below for more details.
BECAUSE LOVE ISN'T ON HOLD
THEY HAVE THE KINDEST THINGS TO SAY
Wedding collections begin at $4800 and the average couple spends $5900 for complete coverage. 
I create custom packages for each and every one of my clients.
For more details on wedding packages and to find out more about a custom package, please contact me. 
"As if her work weren't amazing enough, she's the absolute kindest!"